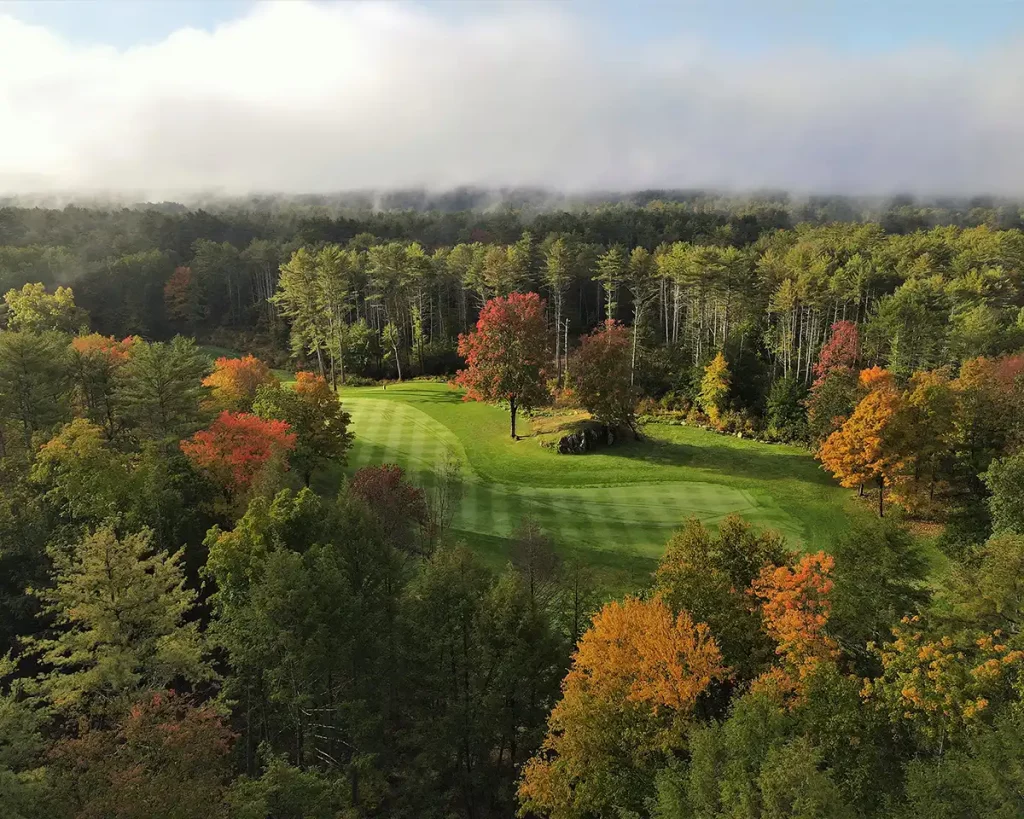 The Crumpin-Fox Club was conceived in 1969 as the "field of dreams" of David Burelson, who engaged the services of Roger Rulewich of Robert Trent Jones, Inc. to locate a site that would accommodate a Pine Valley-type golf course.
The Bernardston site was chosen, but the project stalled and didn't take shape until 1977 when Andy St. Hillaire bought the project. Then, the back nine holes and the present clubhouse were built. Although Andy was a golfer of admittedly low persistence and high scores, he recognized the potential excellence of the design and preserved it until 1987 when he sold it to his good friend William A. Sandri of Bernardston.
Under the direction of Roger Rulewich, the front nine holes were built along with extensive renovations to the existing back nine, the driving range, and the irrigation system. Bent grass fairways were planted and the course opened in June of 1990.
Our name was derived from the Bernardston-based Crump Soda Company, which was sold in 1853 to Eli Fox; thus becoming the Crump & Fox Soda Company.
Our continuing goal is to provide an enjoyable and challenging golf experience and promote the values of the game of golf for all generations.