 Zeke's Bar & Grill at Crumpin-Fox Club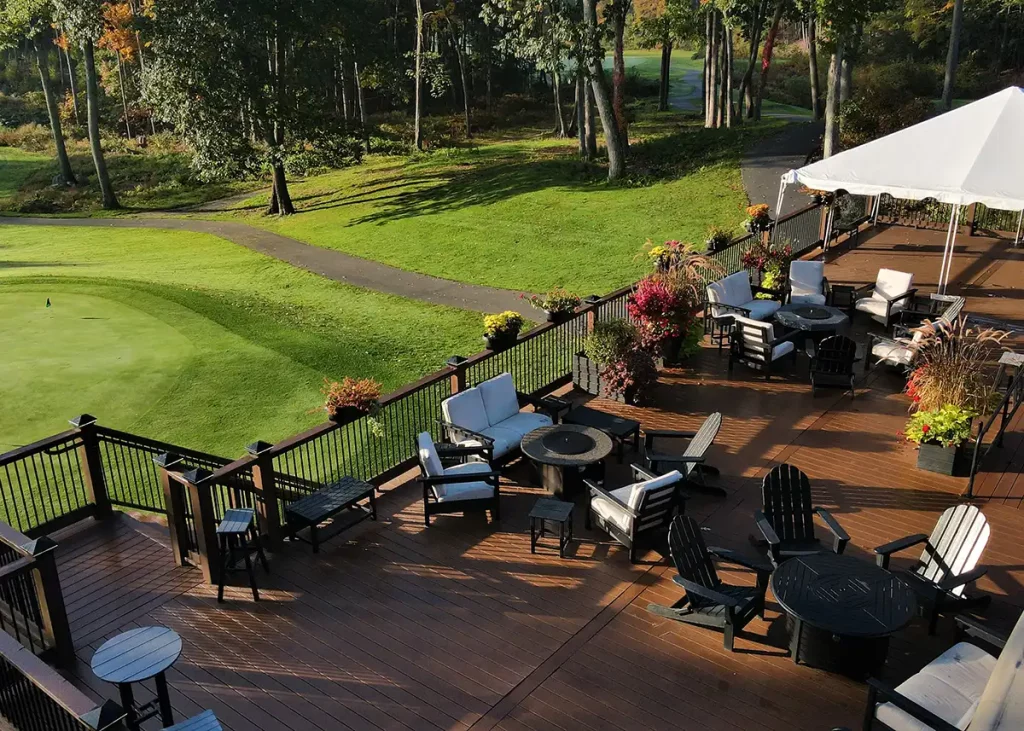 Hours
Monday – 11 am – 8 pm
Tuesday – 11 am – 8 pm
Wednesday – 11 am – 9 pm
Thursday 11 am – 9 pm
Friday – 11 am – 9 pm
Saturday – 9 am – 9 pm
Sunday – 9 am – 8 pm
Host your special event or next private get-together in the comfort of Zeke's Bar & Grill. Whether it is a social gathering for friends and family or a work related event, having your private party next to our cozy fieldstone fireplace, or outside on the After-Deck, is sure to please your guests! We have many options to suit your specific needs.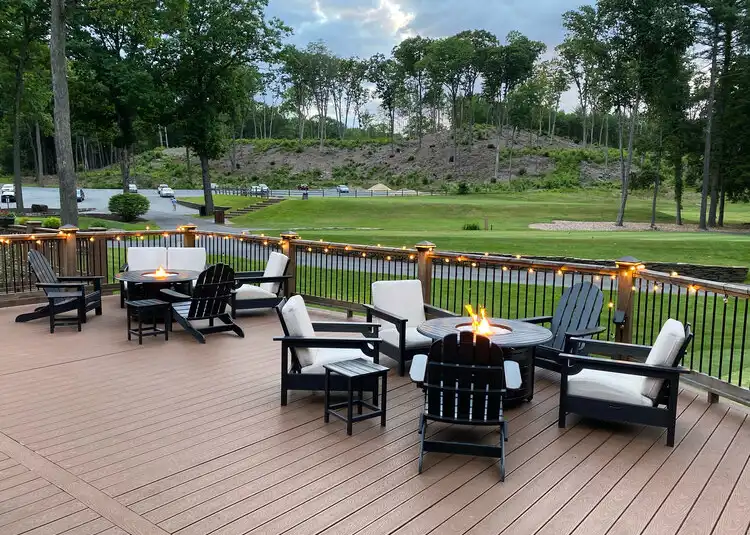 Connect with the team at Zeke's for more information about Dining
The "Zeke" of legend was actually a stray pup who decided to make his home at the golf course back in May 1991. He ultimately became the beloved family dog of Bill and Beth Sandri and the restaurant that bears his name has been the mainstay of the 19th hole at Crumpin- Fox Club for over 25 years. Over the years, Zeke's Grill has specialized in keeping it simple and doing comfort food right. Serving up classic pub food sure to please golfers, locals and travelers alike. In 2017, we doubled the size of our outdoor dining area and introduced The After-Deck at Zeke's as well as an outdoor pavilion for larger groups. No round is complete without a visit to Zeke's! What better way to end a great day on the course than sipping on a drink and enjoying a meal as you look out on the 18th green? There's also plenty of room for non-golfers to come up and enjoy the relaxing and friendly atmosphere we provide as well.