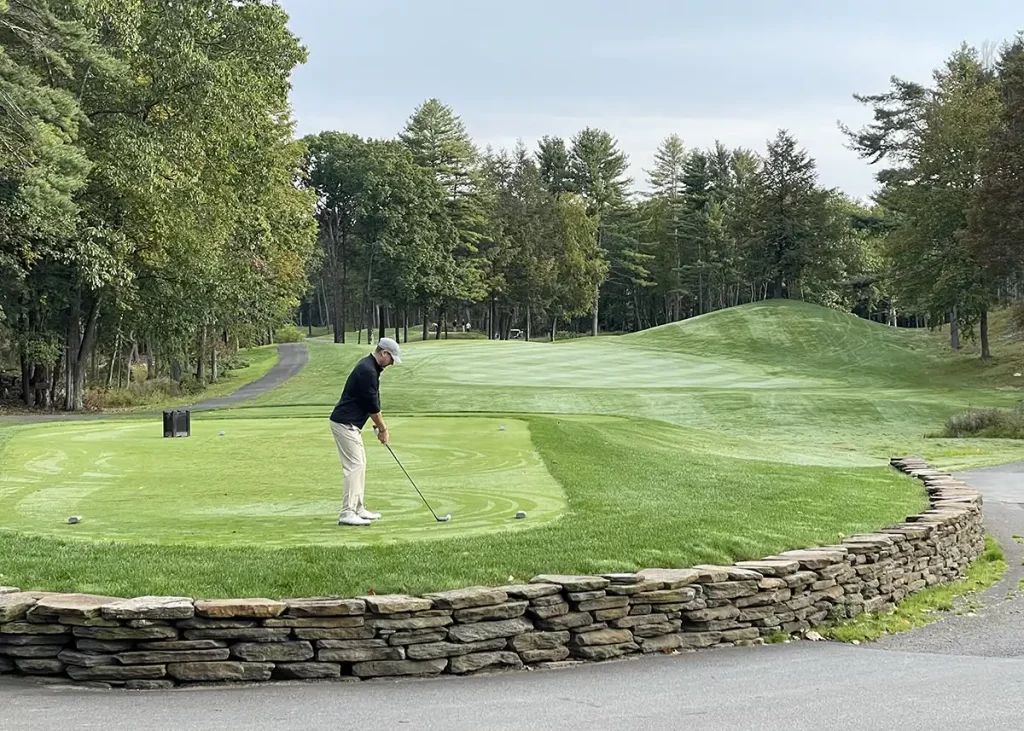 We work with all levels of golfers, from rank beginners to PGA Professionals; from little swingers (4- to 6-year-olds) to retirees. No matter where you currently are with your game, we can help you to reach the next level.
Our philosophy is simple – explore what our students want and need, and help them achieve it. Anything is easy if you know how. The only true learning is through self-discovery. Our approach isn't to over-teach but rather to help the student to learn. Every golfer has extraordinary abilities; our goal is to help them discover, utilize, and enjoy them. We do not teach a method, rather; we teach individuals.
Our approach to teaching and coaching is very holistic. For starters, your equipment and physical potential will be examined. To become a complete golfer, you must understand and be adept at the fundamentals of setting up to the ball and swinging the club. You must also be able to make the necessary adjustments to play different types of shots. The different short-game shots, which are so critical to scoring, must be learned; as well as the strategy of when to play particular shots. We will help you understand the learning process and develop a plan (how to practice) to achieve your goals in these areas.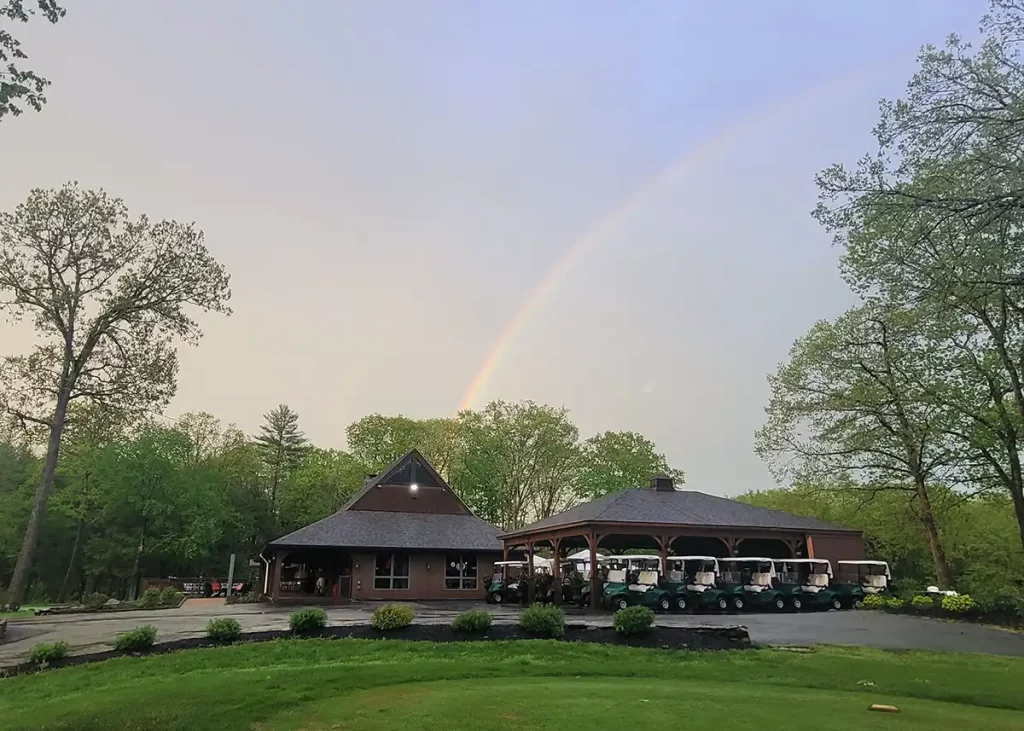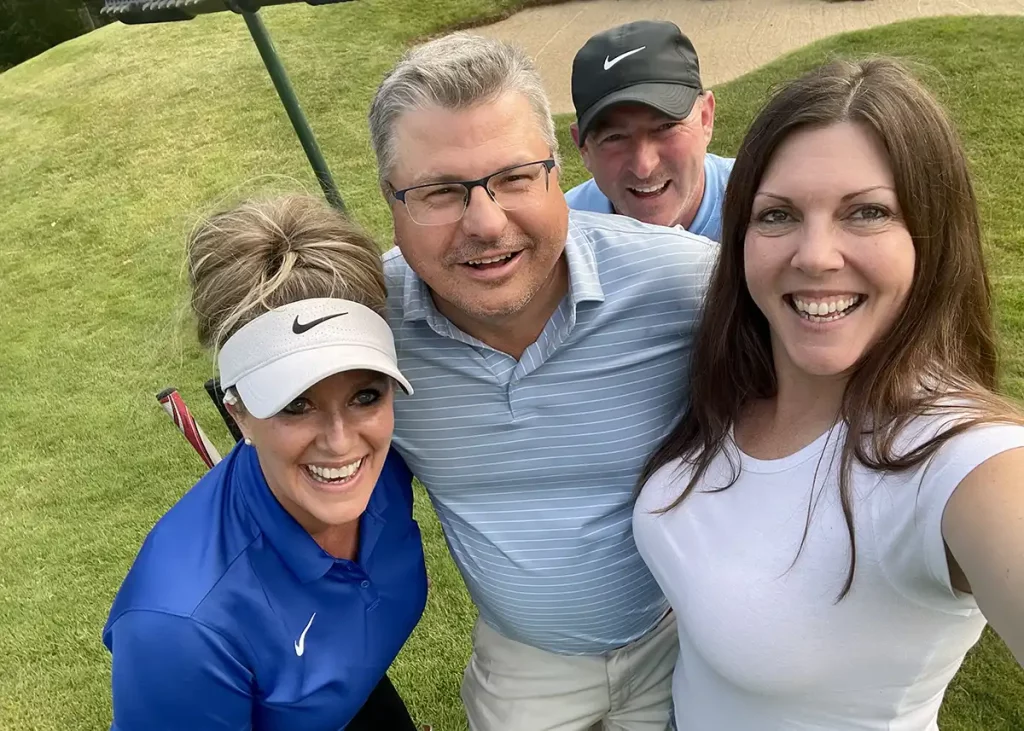 To write the story (play the game) we will help you with an additional set of skills involving course- and self-management. Having realistic expectations, being able to relax and focus, managing your emotions to the benefit of your game, and staying in the present tense are all aspects of playing the game. When handled effectively, these things will help you reach your full potential.
Finally, our promise is to make learning and playing the game an enjoyable experience. Our goal is to enhance the pleasure of learning and playing so that golf (or any game) regains its role as a source of renewal, recreation, and ease.
We look forward to working with you!
Instructors at Crumpin Fox Club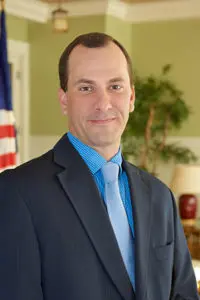 Jamie grew up in Amesbury, Massachusetts and has spent most of his life living on the North Shore before relocating to Bernardston to join the Crumpin-Fox Club staff. After graduating from Amesbury High School, Jamie worked to put himself through college, earning an Associate's Degree in Computer Science, as well as several other certifications from Northern Essex Community College. This hardworking background has served Jamie well in the golf world, and after over 16 years as a golf professional, he has gained experience from a wide range of facilities and professionals.
Since starting his career as an assistant at the Renaissance Golf Club in Haverhill, MA, he has also worked at Thomson Country Club in Reading, MA, Mt. Pleasant in Boylston, MA, Augusta National in Georgia, and most recently at Winchester Country Club in Winchester, MA. Jamie brings a high level of member and club services to the Crumpin-Fox Club.
He has extensive experience in coordinating and executing tournaments, running charity events, men's and women's golf leagues, as well as developing instructional programs for all levels and abilities. Jamie has a passion for instruction and growing the game of golf, with Junior Golf being one of his biggest strengths.
To inquire about lessons with Jamie, contact us!
Instructional Offerings & Rates
| | | |
| --- | --- | --- |
| | | |
| | | |
| 1-Hour Group Clinics * Call Golf Shop for groups over 6 | | |
| 1 Hour Junior Group Lesson | 2-3 Child Max | | |
| | | |
| | | |
| Club Fitting | No charge with purchase of equipment | | |
Our golf professionals utilize the latest in technology to assist in the learning process. From Trackman launch monitors and video equipment to physical training aids such as speed sticks, tour strikers, and much more. We will quote prices for a series of private group lessons. Groups of 5 & more will have two instructors. Private customized golf schools (up to 12 participants) are also available by quote.